Before & After (Crotch repair)
Before & After (Thigh & Knee repair) – True Religion

Before & After (Thigh Tear repair) – True Religion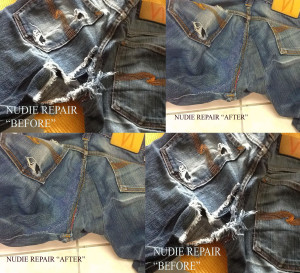 Extensive crotch repair (both sides) on Nudie jeans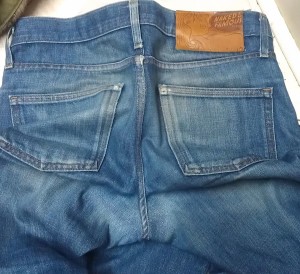 Two examples of Naked and Famous crotch repairs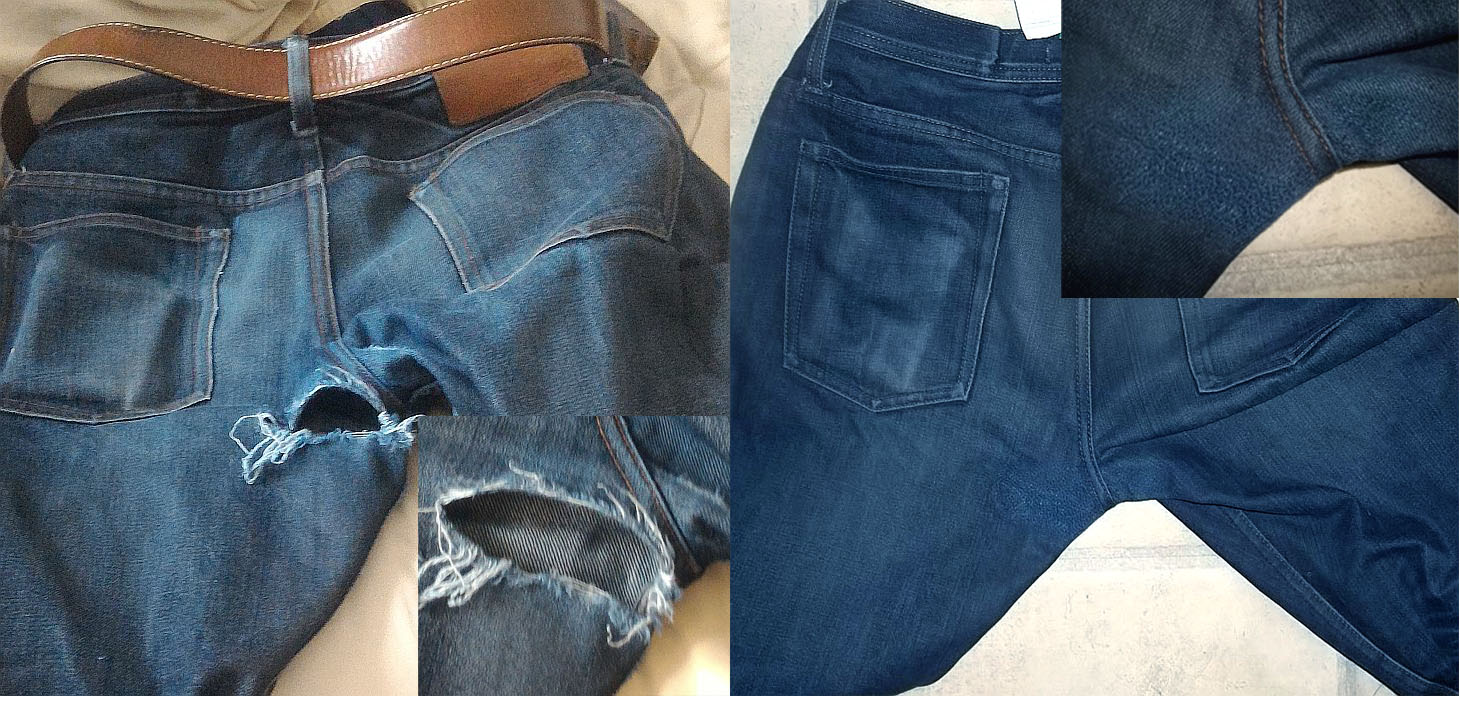 Another example of extensive rear crotch blowout and its pro repair by dense darning. Almost invisible from a distance.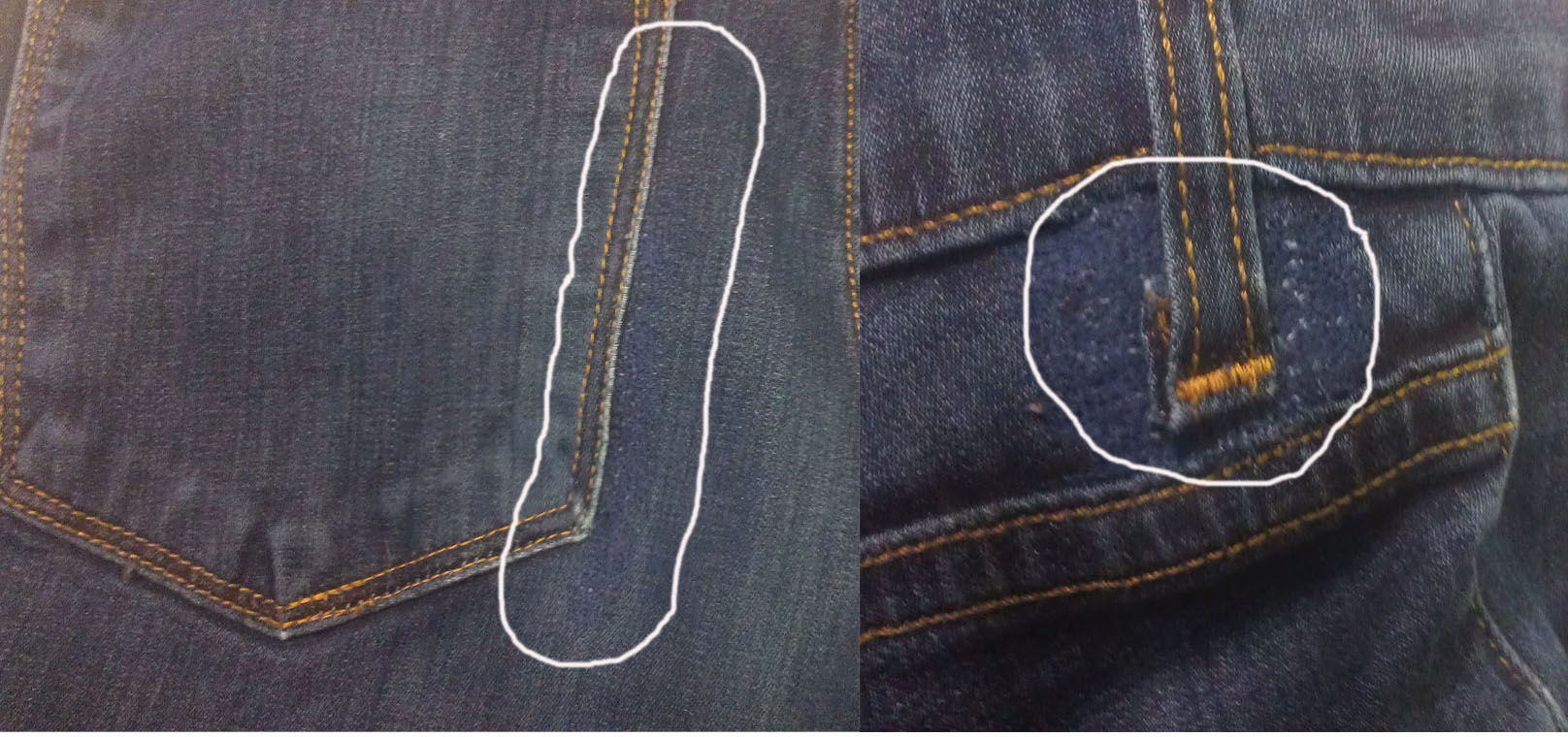 Repair of long rip along rear pocket stitching (common occurrence on stretch fabrics) and popped (ripped out with fabric) belt loop.
If either of the rear pockets is used to carry a wallet or phone and the corners poke/rub through the denim,
the pocket, after being repaired, can be fully lined with heavy cotton cloth that will prevent new damage to the denim.
Front pocket bag (left or right or both) replacement is also available. Sturdy cotton cloth (heavier than that of the manufacturers) is used to provide long wearing and durability.